Why this portfolio page?
I've created individual pages on major social media platforms. This page shows the start date of my social media marketing for personal projects. It's a record of my journey in digital marketing, and I'm eager to share more content as I move forward.
1) Facebook
I created my Facebook page in November 2020. It now has a following of over 500. I am excited to keep growing and sharing content with my audience.
2) Instagram
The age of Instagram page about 3+ year.
3) Twitter
The Twitter page was created in April of 2020, marking the inception of my digital presence on this dynamic social media platform. Since its creation, I have been actively engaging with my audience, sharing valuable content, and fostering meaningful connections within the Twitter community. My journey on this platform has been filled with exciting moments, insightful discussions, and the opportunity to be part of a vibrant online community.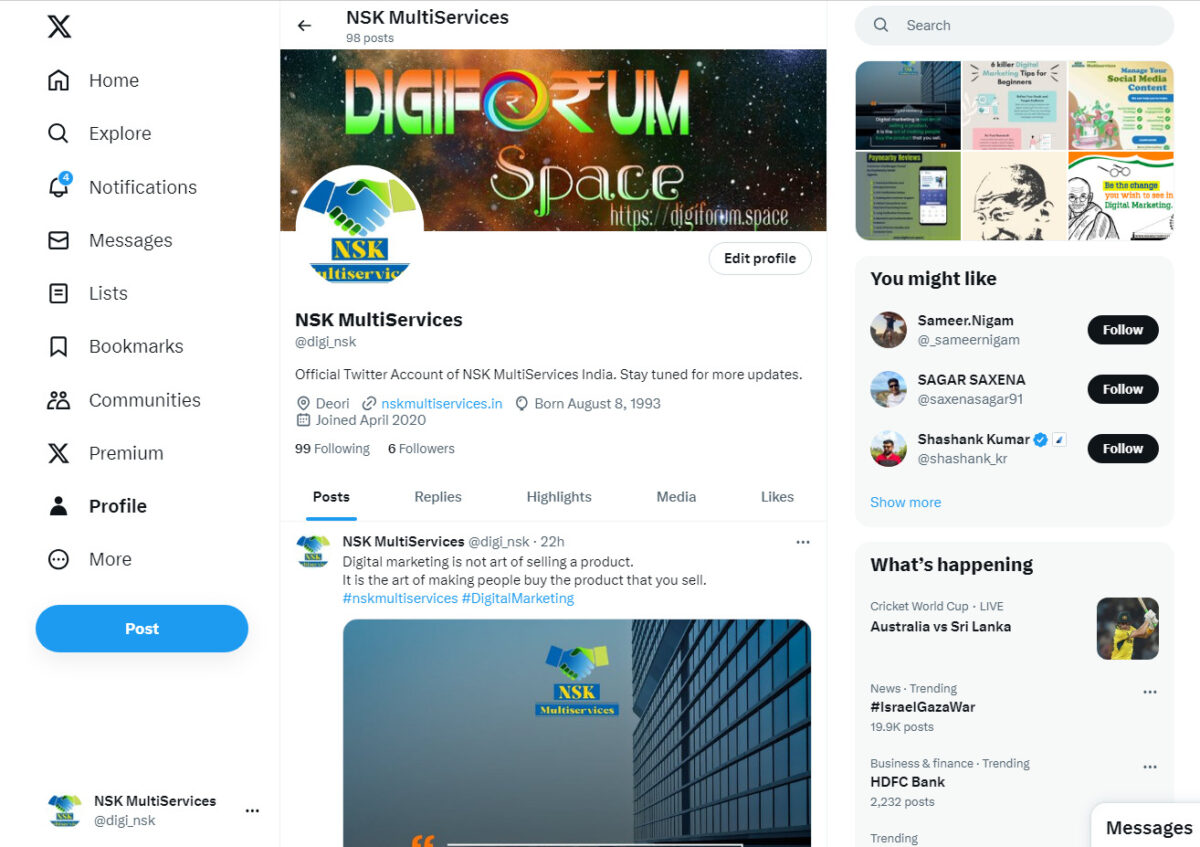 3) RNFI Services
From the list of 1329 retail agents, I have onboarded nearly 1000 retailers remaining retail agents onboarded by other Distributors of my network.
Out of 1329 retail agents, I personally took the initiative to onboard nearly 1000 retailers. As for the remaining agents, they were successfully onboarded by other Distributors within my network. This collaborative effort not only underscores the strength of my network but also highlights the collective success I have achieved.
3) Domain Name registration – digiforum.space
According to the "Whois" records, digiforum.space was officially registered in January of 2020. Prior to securing this domain, I utilized a different domain for my marketing efforts. This signifies that my journey into the world of digital marketing commenced well before the year 2020. This early initiation allowed me to garner valuable insights and experience in the field, setting a solid foundation for my future in the dynamic world of digital marketing.
Get in Touch
Ready to achieve similar results for your business? Contact us today to discuss your digital marketing goals.